About Us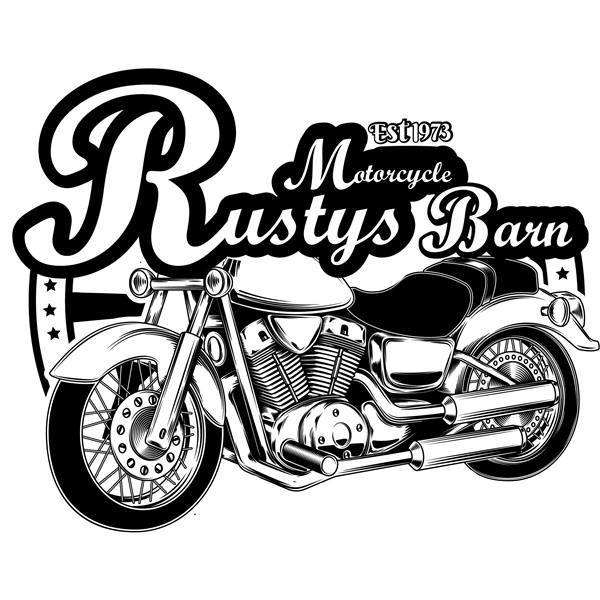 Welcome to Rustys Motorcycle Barn, the online store for your classic and modern, motorcycles, spares, parts, and accessories that you need.
Humble Beginnings In Liverpool
A lifetime obsession with motorcycles started at 4 years of age for our MD, riding on the back of his grandad's bike and farm land his passion for motorcycles grew and grew. A bedroom with walls full of motorcycle posters and memorabilia most of which he still has to this day.
We have come a long way since 1972 when this young boy of 13 had a determination to buy and own his first motorbike.
To do this from the age of 11 he had paper and milk rounds, helped out in local garages and motorbike shops, sold door to door and run errands, built a round washing cars and anything else he could to earn the cash he needed.
In November 1972 at 13 he bought his first motorbike a 350 Matchless which he did up and sold and took a BSA Bantam in part exchange – by 16 he had over 12 motorcycles for sale in the back yard of his dads house in Liverpool where he built a lean to shed and worked on the bikes day and night.
He also worked on other people's bikes, soured parts and was still helping out at local motorcycle shops around Liverpool - all long gone now.
The Rest As They Say Is History
With over 48 year's experience in mail order and the motorcycle sales industry we know a thing or two about fast and efficient service but what really sets us apart from the rest is how easy we are to deal with.
Our aim is to enhance your buying experience by making sure that we have the products that you want, when you want them. With many items you won't find in your local store and available to you.
The Products
We now operate from the Beautiful Victorian Sea Side Town of Southport.
We stock thousands and thousands of parts for classic and modern motorcycle from the 1930s right up to present day. We also keep a good range of classic and modern motorcycles including motorcycle projects.
We are always looking for motorcycles old and new in any condition, also collections, projects and parts. Our passion is Classic Motorcycle Parts and Motorcycles we have our own warehousing and also retail premises in Southport Town Centre.
Our website is growing all the time with parts are being added daily, some that have been built up over the past 48 years. We have parts manufactured in the UK, Europe and World Wide and have suppliers all over the world.
We offer quick dispatch and FREE delivery on most items shipped in the UK.
The Customer
We want to provide you with the best support and advice possible. Feel free to contact us by phone, email or social media.
If you are looking for a part not listed on our website please contact us we may already have it in our warehouse or be able to source it for you.